Panelbear is joining forces with Cronitor!
Jan 20, 2022·6 minute read
---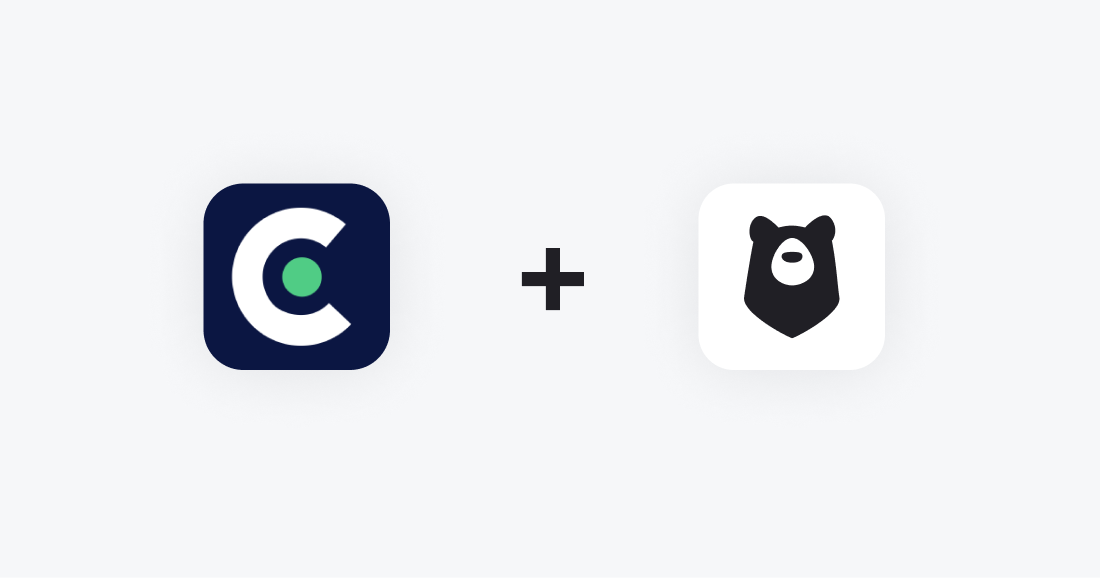 I'm ecstatic to share with you that Panelbear is joining forces with Cronitor!
Cronitor is the world's leading cronjob monitoring tool. It's used by 1000s of customers to ensure their mission-critical systems are always up and running. The entire company is run by two friendly humans, Shane and August, who've actually been hugely influential to my own journey building Panelbear as a one-person operation.
This is the story of how we got to know each other and how we ended up merging our bootstrapped companies even though we're separated by a 9-hour timezone difference and a tiny pond.
Why would we do this? Read on!
How we got to know each other
Several years ago I was reading a blog post about two fellow developers and their journey bootstrapping a SaaS company next to their day job. They were solving a technical problem, and built a product out of it.
Their mindset on staying lean and running a calm company resonated with me. I loved seeing a two-person team create an amazing product and turn it into a successful business. This stuff is hard! And they solved it while keeping their sanity.
Those two founders are Shane and August, and the product was Cronitor.
Fast forward to 2020 and Cronitor had grown from its humble beginnings as a side project into the monitoring tool of choice for thousands of customers. Around that time, they both went full time on it and were looking to build a team.
Meanwhile, I was working as an engineering lead during the day, and was bootstrapping Panelbear on the side. I wrote some blog posts about my first rodeo building a company, and somehow my posts got the attention of the guys at Cronitor.
Around June 2021 Shane reached out to "get to know each other". We scheduled a video call, and he pitched me joining their team as their first hire.
We actually talked for a few hours and turns out, we are like-minded founders and have strong opinions on how observability tooling should look like. The job sounded great, but at the time I was more interested in quitting my day job to run my own company.
So I was transparent about my personal goals, they were cool about it, and we decided to stay friends anyways.
Going full time on Panelbear
Soon after my conversation with Shane, I went ahead and quit my day job to explore my own ventures.
I was pivoting Panelbear into a more complete frontend monitoring platform - think uptime, status pages, performance monitoring, and all that good stuff. At my previous team we were running a high traffic search engine, and real time monitoring was essential for us to run a reliable service, troubleshoot issues and ensure we ship a great product.
That experience left me a burning desire to simplify developer observability tooling. So I decided to focus on doing that with Panelbear.
Business-wise things were going great. Revenue was still in the very early stages but growing consistently every month, and my customers kept me busy with feature requests and great feedback. So I knew I was on the right track, I just needed to stay in the game.
The reason I wanted to explore running a business solo, is because I wanted a high-degree of autonomy on how I do things and flexibility about how I spend my time.
I also wanted to get outside of my comfort zone. Talk more to my customers, learn some sales, write more, design, and whatnot.
Most importantly, I value having a very flexible lifestyle. Tuesdays are the new Sundays, taking time off whenever I feel for it, and just overall being on the driver's seat about how I spend my time.
Going solo enabled me to do exactly that. Life was good.
The right place, at the right time
Around September 2021, Cronitor became one of my largest customers as they added Panelbear to one of their sites: crontab.guru - if you've ever searched on Google for any cron expression, you've definitely seen it!
Also around this time I realized just how massive the challenge I signed up for was by going solo. I knew I needed to either cut the product scope, or look for the right co-founder to partner with.
Non-trivial infrastructure requirements, 24/7 on-call in which every second of downtime counts, super extensive feature list for larger customers, custom integrations for every popular framework, plus business as usual stuff like customer support, sales, marketing, legal and taxes.
Still, all of that is zero guarantee of paying customers. It's just the entry price for running the business.
I told myself that if the business were to take off, I didn't want to be running it completely alone. It's just more fun when you're able to share the ups, downs and gifs with a team.
So by early December 2021 the timing was absolutely perfect when Shane and August reached out about a "strategic collaboration", a.k.a. doing business together.
Turns out, they were interested in acqui-hiring Panelbear, and proposed that I join Cronitor as a co-founder to own the frontend monitoring suite of products.
This setup matched exactly what I was wishing for - I was hooked!
Founder dating
So we began what I'd call "founder dating". We had lots of talks. Also some tea and coffee. But mostly talks.
They're based in California, and I'm in Germany. That means there's a 9-hour timezone difference between us if you ignore daylight savings time.
This period was a sneak-peak for how we'd be working together. For over a month, once or twice a week we'd have a video call at 9AM San Francisco time / 6PM Munich time to discuss all sorts of topics.
Everything matched! We were like-minded founders, with a similar approach to running a company, facing common technical challenges and a shared vision for how observability tooling should look like. In August's words: "we couldn't ignore the synergies".
We all have a strong technical background, but complement each other in areas like sales, support, marketing and design. So we'd be 3 technical founders with a wide skill set. Our products are highly technical, so this could definitely work!
We're also obsessed about simplifying monitoring for our customers. We love building delightful products with rock-solid reliability.
Plus, we could turn the 9-hour timezone difference into an advantage for our small team: we could have on-call following the sun and make life easier for all of us. During daytime here in Germany, it's night in California, so we could each handle support and be on-call around the clock without losing sleep.
At that point, it was clear to me that we could build a greater product by working together than separate ways. All while reducing the operational burden for everyone.
I slept a couple of nights over it, and one day I said over Slack: "I'm all in 🚀".
We had a quick call to celebrate, exchanged some party gifs, and kicked off the acqui-hire process.
2022 onwards
So, what does this mean for Panelbear and for Cronitor?
Going forward, I'll be owning the frontend monitoring product suite at Cronitor and we intend to merge the product features over time.
I'll continue to run Panelbear, just that now I operate as Cronitor Inc instead of my one-person business. If you send a support email to Panelbear you'd still be talking with me, so in practice little actually changes.
Our roadmap for 2022 is huge, but I'd rather talk after the fact once we're actually shipping stuff.
But, here's what's happening right now:
I'm kicking off the year by launching one of Cronitor's most requested features: Status Pages - expect an initial release in the coming weeks!
We're also launching new job monitoring integrations for Celery and Kubernetes, and plenty more coming soon. They're fresh out of the oven, so please let us know how it goes!
We're doubling down on building simple & reliable monitoring for every application. That's why we're investing heavily into improving our website, documentation and guides to make it incredibly easy for developers to setup monitoring.
All of our customers can expect amazing stuff coming out this year, and whether you just want to say hi or have any questions, feel free to reach out to me at anthony@cronitor.io.
Thanks for reading. Here's to a great 2022! 💥
---